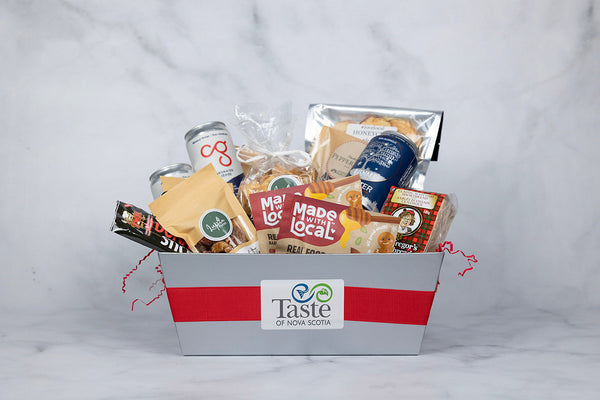 SOLD OUT: Sharing Box – Large
$125.00
is back-ordered. We will ship it separately in 10 to 15 days.
Update: As of December 11, this box is now sold out.
Introducing our Large Sharing Box, designed for sharing and savouring with loved ones! From apple chips to delectable shortbread, and refreshing cider, this box adds to the festive nature of your celebrations. Share the holiday joy and the taste of Nova Scotia with friends and family!
Products in this box: