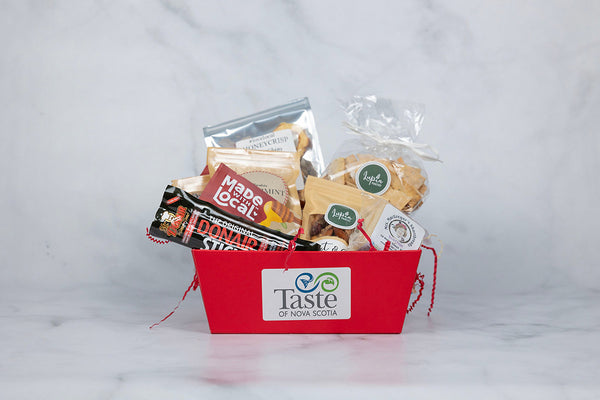 SOLD OUT: Sharing Box – Small
$50.00
is back-ordered. We will ship it separately in 10 to 15 days.
Update: As of December 11, this box is now sold out.
Embrace the holiday spirit with our Small Sharing Box, designed for two to enjoy the season's delights. From festive apple chips to winter-themed cider, this box is perfect for cozy holiday sharing. It's the ideal way to savour the magical tastes of Nova Scotia with your loved one!
Products in this box: