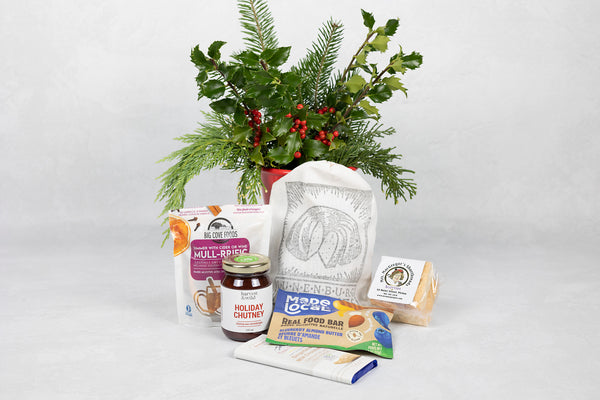 SOLD OUT - Holiday Sweet Box
$50.00
is back-ordered. We will ship it separately in 10 to 15 days.
Update: As of December 20, the Holiday Sweet Box is now sold out.
In this gift box, you'll find a local item for every sweet tooth. From sweet and spicy, to chocolate and shortbread, this box is perfect for everyone on your list.
Maximum Pie Spice - Big Cove Foods
Holiday Chutney - Harvest & Wild
Rum Cake - Lunenburg Rum Cakes
Traditional Scottish Shortbread -

Mrs. MacGregor's Shortbreads

Real Food Bar (holiday flavour) - Made With Local 
Gingerbread Milk Chocolate Bar - Petite Patrie